Is registration required?
That depends on the board settings because administrators can change the settings so that you have to be registered to view posts. You also usually have to be registered to reply and start new posts but this does depend on the board settings. To register click here.

It is advised that you register so you can receive e-mails from the administrator.
Does this forum use cookies?
Yes. This board uses cookies to store your login information, last visit, and threads that you have visited. We do this to make it easier for you so you can see which posts contain new replies and so you do not have to enter your username and password when posting or other certain things.

If you logout, your cookies will be cleared. To logout click here.
How do I add a signature?
To add a signature to your posts you have to log into your profile and insert into the signature text box the signature you wish to use.

BB Code and HTML maybe turned off or on. This can effect what you can insert into your signature.
How do I get my own picture (avatar) under my name?
Again in your profile there is a place for an 'Avatar' and avatar is the image under your name. Check with your Admin about the size of your avatar, it's usually considered common courtesy to use one under 150 pixels wide.
How can lost passwords be recovered?
If you have forgotten your password, do not worry. Head over to the lost password section and fill in the form and your password will be e-mailed to you.
What is U2U?
U2U means User to User. It is a simple messaging client that you can use to send messages to fellow members on this board. You can check your U2U inbox by clicking here or going to your profile.

The board administrator might have disabled this function for certain users.
Powered by XMB
XMB Forum Software © 2001-2012 The XMB Group
[Queries: 8] [PHP: 58.9% - SQL: 41.1%]
Avatar, photo, picture for your profil
. Forum owner : Lester Connolly - New York lester-connolly@hotmail.com
.

Discussion forum for stocks, investment board free. Growth stocks, value investing, dividends, stock exchange. USA New York American English.
You can write English. Du kannst Deutsch schreiben. Puedes escribir Español. Other languages are not allowed.


Amazon.com
Amazon.es
Amazon.de
The best book on stocks and investment - Bestseller 2016
Stocks and Exchange - the only Book you need Author: Ladis Konecny
ISBN 9783848220656 contents in PDF 308 pages 17 x 22 cm book cover in PDF
The best english book on stocks and investment - Bestseller 2016 in the USA, Great Britain, Canada and Australia
Sale : Amazon.Com Amazon.co.UK Amazon.CA Amazon.JP Amazon.CN The Nile Amazon.fr Amazon.it


We like value investing, to buy stocks cheaply, with P/E below 15, P/B below 3.0, P/S below 3.0. If we want to sell the stocks after one year with a profit, the enterprise or bank should expect that the earnings will grow more than 20% in the next 4 quarters. Also, the dividend should be paid, because even stocks with growth potential may be a year in the red and then it is boring, to be one year without dividend. In retirement, we want to receive an income higher from dividends than from the pension insurance. Here we will buy cheaply blue chip stocks from old and large enterprises and banks, which the past 12 years approximately 10% per year increased revenues, earnings and dividends. When we buy these stocks, they must have a dividend yield over 3.0% and we will keep them forever. After us, our kids will inherit them. Most of these stocks are in the indices Dow Jones, Eurostoxx50, Stoxx50 and DAX.





American stock forum, investment board in English, discussion forum from the USA 100% free of charge. Value investing, growth stocks, dividends, stock exchange New York. A discussion board, known also as discussion group, discussion forum, message board and online forum, is a general term for any online bulletin board, where you can leave and expect to see responses to messages, you have left. Or you can just read the board. FTSE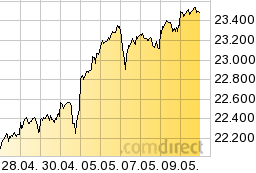 DAX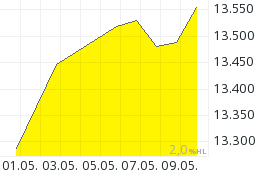 IBEX .
In the upper left corner there is the Dow Jones index.
Charts of the 10 most known cryptocurrencies