Where do I log in?
There is a button that says 'Login' in the menu at the top, clicking this button will take you to the login page, where you can login. Here you simply input your username, and your password, click the login button, and that's it!
Where do I log out?
You can logout by clicking Logout at the top of the page. When you logout the cookies that store your username and password will be removed and you will become a Guest or Anonymous user.
How do I search the board?
By clicking on the 'Search' button in the menu. Then inputting what you wish to search for, you can restrict where you search with the drop down lists.
How do I U2U a member?
First click on the U2U button in the menu, another smaller window will pop-up, from there you can access the 'Send a U2U' screen, by clicking on it at the top. Place the users name in the 'To' field, and then insert a subject and a message and click 'Send'.
Where can I view all the members?
You can view all the members by clicking on the Members List button in the menu.
Can I become a moderator?
Most of the time the answer is no, but ask your Admin.
What are User Ranks?
Based on the number of posts you have, you are assigned to a rank. Each rank has its own status and its own amount of stars. Below are the user rank settings for this board:
| | | |
| --- | --- | --- |
| Newbie | | 0 Posts |
| Junior Member | | 2 Posts |
| Member | | 100 Posts |
| Senior Member | | 500 Posts |
| Posting Freak | | 1000 Posts |
Powered by XMB
XMB Forum Software © 2001-2012 The XMB Group
[Queries: 9] [PHP: 59.4% - SQL: 40.6%]
Avatar, photo, picture for your profil
. Forum owner : Lester Connolly - New York lester-connolly@hotmail.com
.

Discussion forum for stocks, investment board free. Growth stocks, value investing, dividends, stock exchange. USA New York American English.
You can write English. Du kannst Deutsch schreiben. Puedes escribir Español. Other languages are not allowed.


Amazon.com
Amazon.es
Amazon.de
The best book on stocks and investment - Bestseller 2016
Stocks and Exchange - the only Book you need Author: Ladis Konecny
ISBN 9783848220656 contents in PDF 308 pages 17 x 22 cm book cover in PDF
The best english book on stocks and investment - Bestseller 2016 in the USA, Great Britain, Canada and Australia
Sale : Amazon.Com Amazon.co.UK Amazon.CA Amazon.JP Amazon.CN The Nile Amazon.fr Amazon.it


We like value investing, to buy stocks cheaply, with P/E below 15, P/B below 3.0, P/S below 3.0. If we want to sell the stocks after one year with a profit, the enterprise or bank should expect that the earnings will grow more than 20% in the next 4 quarters. Also, the dividend should be paid, because even stocks with growth potential may be a year in the red and then it is boring, to be one year without dividend. In retirement, we want to receive an income higher from dividends than from the pension insurance. Here we will buy cheaply blue chip stocks from old and large enterprises and banks, which the past 12 years approximately 10% per year increased revenues, earnings and dividends. When we buy these stocks, they must have a dividend yield over 3.0% and we will keep them forever. After us, our kids will inherit them. Most of these stocks are in the indices Dow Jones, Eurostoxx50, Stoxx50 and DAX.





American stock forum, investment board in English, discussion forum from the USA 100% free of charge. Value investing, growth stocks, dividends, stock exchange New York. A discussion board, known also as discussion group, discussion forum, message board and online forum, is a general term for any online bulletin board, where you can leave and expect to see responses to messages, you have left. Or you can just read the board. FTSE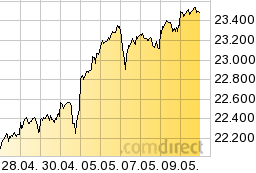 DAX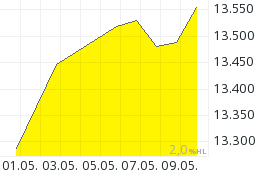 IBEX .
In the upper left corner there is the Dow Jones index.
Charts of the 10 most known cryptocurrencies