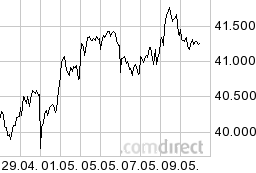 Lester

-

24-11-2017 at 14:47



2018 - stocks recommended for the year 2018 - value investing
Low priced shares with potential to grow in the year 2018
USA, Dow Jones, Nasdaq 100, S&P500:
nothing

Great Britain, FTSE:
Tesco
Barclays
Lloyds Banking Group
Royal Bank of Scotland

Germany, DAX:
Munich Re
HeidelbergCement
(Deutsche Bank)

Switzerland, SMI:
Swiss Re

Spain, Ibex:
Gas Natural
Mapfre

Brazil, Bovespa:
Vale
---
Alacant

-

19-12-2017 at 08:28



Cheap American IPO-2017 stock
Of the all American small cap IPOs, with IPO in New York in the year 2017, there is only one favorably rated stock.
Venator Materials PLC -VNTR - ISIN GB00BF3ZNS54
IPO August 3. 2017, it is a "spin off" from Huntsman in Texas.
The stock of the small chemical company with 4.500 employees - Venator Materials today has: P/B 2.3, P/S 1.0, P/C 12, 2018eP/E 8.0, debt/equity 0.74, free cash flow positive, no dividend. Market capitalization 2,3 billion dollars. The stock sells the NYSE and the stock exchange in Frankfurt. This chemical company could be taken over later, e.g. from BASF.

http://finance.yahoo.com/quote/VNTR/key-statistics?p=VNTR
---
Ladis

-

29-12-2017 at 08:43



How was it with my recommendation to buy the stocks of Lufthansa for the year 2015.
At the end of the year 2014, I recommended to buy the stocks of Lufthansa.
At the turn of the 2014/2015 was the stock price 14 euro. The stock was fundamentally cheap. Lufthansa is Europe's largest airline. Unlike other airlines, it is healthy. No one had to sell stocks at a loss, when they fell during the year 2015 to 11 euros. At the end of 2015, the stock price was back to 14 euros. But you shouldn't sell cheap stocks without to earn money. During the year 2016 the stock fell to 9 euros. But no one should sell the stocks in a panic with a loss. After all, the stock has become extremely cheap and the biggest European airline Lufthansa is never in danger of bankruptcy.
In 2017, Lufthansa was the best stock in the DAX index, since this year's lows grew 175%. The stock price reached 31 euros. Who bought the stock at the turn of 2014/2015 for 14 euros, at 31 euros he earned 121%. From the minimum of 2016 to the maximum of 2017 the stock grew 234%.


Lufthansa
---
Ladis

-

17-2-2018 at 08:44




The chart of Vale, SMA 38, SMA 200, MACD, RSI

The stock of Vale has potential to grow this year and next years.
Because the analysts of finance.yahoo expect that the earnings will grow next 5 years 19% per annum.
https://finance.yahoo.com/quote/VALE/analysts?p=VALE

The valuation of Vale: P/E 14, P/B 1.6, P/S 2.2, dividend yield 3.13%, market cap 73 billion USD
https://finance.yahoo.com/quote/VALE/key-statistics?p=VALE

Vale S.A., together with its subsidiaries, engages in the production and sale of iron ore and iron ore pallets for steelmaking in Brazil and internationally. Its Ferrous Minerals segment produces and extracts iron ore and pellets, manganese, ferroalloys, and others ferrous products and services, as well as engages in the provision of railroad, port, and terminal logistics services. The company's Coal segment is involved in the extraction of metallurgical and thermal coal; and provision of logistic services. Its Base Metals segment produces and extracts non-ferrous minerals, including nickel and its by-products, such as ferro-nickel, cobalt, gold, silver, copper, precious metals, and others. The company was formerly known as Companhia Vale do Rio Doce and changed its name to Vale S.A. in May 2009. Vale S.A. was founded in 1942 and is headquartered in Rio de Janeiro, Brazil.

La acción de Vale tiene potencial de crecer este año y los próximos años.
Los analistas de finance.yahoo esperan que las ganancias crezcan los próximos 5 años 19% al año.
La valuación de Vale: P/E 14, P/B 1.6, P/S 2.2, rendimiento de dividendo 3.1%, capitalización de mercado 73 mil millones USD.
Vale SA es el mayor minero del mundo para mineral de hierro y níquel. Vale también extrae el carbón y minerales del cobalto, oro, plata y cobre.
Vale S.A. fue fundada en 1942 y tiene su sede en Río de Janeiro, Brasil.

Die Aktie Vale hat das Potential zu steigen in diesem Jahr und in den nächsten Jahren.
Die Analysten von Finance.Yahoo erwarten, dass die Gewinne in den nächsten 5 Jahren 19% pro Jahr wachsen.
Die Bewertung der Aktie: KGV 14, KBV 1.6, KUV 2.2, Dividendenrendite 3.1%, Marktkapitalisierung 73 Milliarden USD.
Vale SA ist das weltweit größte Bergbauunternehmen für Eisen- und Nickelerze. Vale fördert auch Kohle und Erze von Kobalt, Gold, Silber und Kupfer.
Vale S.A. wurde 1942 gegründet und hat seinen Hauptsitz in Rio de Janeiro, Brasilien.

---
Juan Carlos

-

13-5-2018 at 08:06



Cheap share with potential - value investing - Andeavor
https://www.gurufocus.com/stock/ANDV
https://finance.yahoo.com/quote/ANDV/analysis?p=ANDV
---
Juan Carlos

-

19-5-2018 at 10:09



Cheap share with potential - value investing - Chubb Ltd.
https://www.gurufocus.com/stock/CB
https://finance.yahoo.com/quote/CB/analysis?p=CB

---
Juan Carlos

-

26-5-2018 at 00:42



Cheap share with potential - value investing - Comcast Corp.
https://www.gurufocus.com/stock/CMCSA
https://finance.yahoo.com/quote/CMCSA/analysis?p=CMCSA

---
Juan Carlos

-

2-6-2018 at 10:27



Eaton Corp - cheap share with potential - value investing
https://www.gurufocus.com/stock/ETN
https://finance.yahoo.com/quote/ETN/analysis?p=ETN
---
Juan Carlos

-

8-6-2018 at 16:29



Cheap share with potential - Tyson Foods Inc. - value investing
https://www.gurufocus.com/stock/TSN
https://finance.yahoo.com/quote/TSN/analysis?p=TSN

---
Juan Carlos

-

15-6-2018 at 11:36



Cheap share with potential - CVS Health Corp. - value investing
https://www.gurufocus.com/stock/CVS
https://finance.yahoo.com/quote/CVS/analysis?p=CVS
---
Lester

-

29-6-2018 at 10:16



The cheap share of Deutsche Bank has a potential to grow. The valuation: eP/E 8, P/B 0.3, P/S 0.8. A strong earnings growth is expected.
https://finance.yahoo.com/quote/DB/key-statistics?p=DB
https://finance.yahoo.com/quote/DB/analysis?p=DB
---