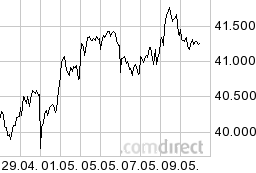 Lester

-

23-12-2016 at 18:53



Some of nice dividends in December:
Wells Fargo, Pfizer, Johnson & Johnson, HSBC, United Technologies, Royal Dutch Shell, Vale, Bank of America.
---
Lester

-

3-2-2017 at 06:50



My dividends in January: Bank of America, Banco de Bilbao, Cisco Systems.
---
Lester

-

11-3-2017 at 09:11



64 blue chips stocks with the dividend yield 4.0% - 7.0%



USA:

AT&T 4.5%, Duke Energy 4.5%, Enterprise Products 5.8%, Ford Motor 5.0%, General Motors 4.0%, Las Vegas Sands 5.6%, Occidental Petroleum 4.6%, Philip Morris Int. 4.0%, Southern Co. 4.8%, Qualcomm 4.0%, Verizon 4.3%.


Canada:

BCE Inc. 4.8%, Canadian Imperial 4.3%, Enbridge 4.4%.


Great Britain:

AstraZeneca 5.5%, BP PLC 6.3%, BT Group 5.4%, GlaxoSmithKline 5.2%, HSBC 6.3%, Imperial Brands 4.4%, Lloyds Banking 4.0%, BHP Billiton 4.1%, National Grid 4.5%, Rio Tinto 4.4%, Royal Dutch Shell 6.8%, Vodafone 5.7%.


Australia:

Australia & New Zealand Bkg. 5.2%, Commonwealth Bank 4.9%, National Australia Bk. 6.2%, Telstra Co. 6.4%, Wesfarmers 5.0%, Westpac Banking 5.5%.


Germany:

Allianz 4.6%, BMW 4.0%, Daimler 4.7%, Munich Re 4.8%.


France:

AXA 4.7%, BNP Paribas 4.4%, Credit Agricole 5.1%, Engie 6.3%, Orange 4.5%, Societe Generale 4.7%, Total 4.9%, Unibail Rodamco 4.8%, Vivendi 5.0%.


Italy:

Enel 4.2%, Eni 5.1%, Generali 5.6%. (I didn't give here banks).


Netherlands:

ING Group 4.7%.


Spain:

Banco Bilbao 4.0%, Banco Santander 4.2%, Endesa 6.6%, Iberdrola 4.8%, Telefonica 4.3%.


Switzerland:

Swisscom 4.9%, Swiss Re 5.5%, Zurich Insurance 6.1%.


Sweden:

Hennes & Mauritz 4.0%, Nordea Bank 5.8%, Skandinaviska Enskilda 5.5%, Svenska Handelsbank 4.2%, Swedbank 5.3%.


Japan:

Canon 4.5%, Nissan Motor 4.4%.


The shares from China and Russia are risky.



---
WolfePro

-

14-3-2017 at 14:28



What about the energy MLPs? I own ETP, ETE and used to own WPZ. ETP pays out 11.71%. I earn about $750 every quarter just from that one dividend. I also have F and BAC.. But always looking for a good dividend value play.
---
Lester

-

15-3-2017 at 07:38



Energy Transfer Partners - ETP - 19 bil.USD mar.cap. - dividend yield 11%, stock cheap with P/B, P/S, but earnings negative = P/E N.A., pipelines.
Energy Transfer Equity - ETE - 20 bil. USD mar.cap. - dividend yield 6%, stock cheap with P/S, P/B negative, expansive with P/E 20, pipelines.
Williams Partners - WPZ - 38 bil. USD mar.cap. - dividend yield 8%, stock cheap with P/B, expensive with P/S 5, earnings negative = P/E N.A., pipelines.

I want to hold my 20 or 21 dividend stocks forever, only for dividends. For me is important that the company costs more than 20 billion USD (= mar.cap.), the dividend + earnings + revenue grew about 10% annually the past 12 years, or 1995-2007 = before the financial crisis.
I didn't see, how grew the dividend + earnings + revenue in the past 12 years by ETP, ETE, WPZ, but I saw it by Exxon, Chevron, BP, Shell, Total and after this investigation I want to hold forever from oil and gas only the stocks from Royal Dutch Shell.
For 1 year to 3 years and then sell with profit, could be good the stock BP.

Ford and GM were 2009 bankrupt. From automobiles I would hold stocks forever only by a health company like BMW. Not good to hold forever are VW, Daimler and all other.
The Volkswagen stock could be the best for 1year - 3 years and then sell with profit.

Bank of America was very criminal the past 10 or more years. From the banks I want to hold forever for dividends the stocks Wells Fargo, Banco Santander and Banco Bilbao. But I have also the stocks Lloyds Banking Group, HSBC and Bank of America.

---
Lester

-

1-4-2017 at 00:43



Some dividends paid in March: Wells Fargo, Pfizer, United Technologies, Johnson & Johnson, Royal Dutch Shell, BHP Billiton.
---
Mary Ann

-

28-4-2017 at 06:43





Photo : The annual general meeting of Munich Re in der Kongresshalle von München - Messe - Riem

On Wednesday 26.4.2017 was in the Congress Hall of Munich the annual general meeting of Munich Re. The dividend increases by 5% and we will get 4 days later dividend €8.60 per share for the year 2016.
---
Ladis

-

1-5-2017 at 02:09



Dvidends in April: Bank of America, HSBC, Barclays, Cisco Systems.
---
Ladis

-

31-5-2017 at 07:59



Nonsense: "Sell in May and go away!"

In May, more money comes from dividends than in any other month of the year. These dividends brought me in May a lot more money than my work. That's why I only work 23 hours a week. Very foolish would be to follow the saying "Sell in May and go away!" I got in May the dividends of: AT&T, Procter & Gamble, Munich Re, Banco Santander, Vale, BMW, BASF, Sanofi, Lloyds Banking Group.
---
Ladis

-

4-7-2017 at 05:08



My dividends in June: Wells Fargo, Pfizer, United Technologies, Johnson & Johnson, Telefonica, Royal Dutch Shell.
---
Lester

-

30-7-2017 at 04:17



''Sounds great as long as you have enough dividends to pay for retirement. At average of about 3% using so called blue chip stocks you are going to need a lot of money. With a million dollar account you will be living off of 30,000 in dividends, a comfortable retirement or a robust pension.''
Paul Moses 29.7.2017
http://facebook.com/groups/value.investing.new.york

You forget that dividends grow. So you cannot count with 3% from one million dollars. The dividend can each 8 years double. So from your 50.000 $ or 100.000 $ or 200.000 $ the dividend yield 3% in the first year, can be after 8 years 6%, after 16 years 12%, after 24 years 24%, after 32 years 48%. After 41 years you can have yet dividend yield 100% of your capital, so 50.000 $ or 100.000 $ or 200.000 $ dividends paid in only one year, which will come after 41 years. Or your young wife and children will get it, if you are no more on the world. So never count with 3% dividend yield after 20 years, if you have it in the year of your stock purchase!
---
Ladis

-

4-8-2017 at 13:54



My dividends in July: Bank of America, Cisco Systems, Iberdrola.
---
Lester

-

1-9-2017 at 16:22



I got in August dividends: AT&T, Banco Santander, Procter & Gamble.
---
Ladis

-

12-9-2017 at 02:36



A lot of dividends
From the investment 6.417 USD in Wells Fargo shares and 6.390 USD in Pfizer shares 7 years ago, my annual dividend yield by Wells Fargo is now 6.27% and I have the stock 185% in green. My annual dividend yield by Pfizer is now 6.56% and have the stock 109% in green.
The cowards, afraid of the stocks and waiting for bankruptcy like by Enron and Worldcom, or thinking that the stocks must be checked each day, or setting the stop loss order, which will sell stocks after the decline of 15%, they can let money in the bank and receive on a savings account 0.2% per year for their capital.
During the year I get dividends from 24 stocks and so I shortened the my work to 25 hours a week = 5 days with 5 hours. The decline in salary will reduce my pension, but the man must supply himselve and descendants with dividends, not wait the luck from the pension insurance. Because the young widow and children will have nothing from my pension, while my dividends give them after 20 years so much money that they don't need to work.
---
Lester

-

29-9-2017 at 15:38



Dividends in September:
Barclays, BHP Billiton, HSBC, Johnson & Johnson, Pfizer, Royal Dutch Shell, United Technologies, Wells Fargo.
---
Ladis

-

7-5-2018 at 09:34



May is the best month for dividends. I get the best dividends in May. And that's 16x as much money as in July. My May dividends 2017 came from Munich Re, AT&T, Banco Santander, Vale, BMW, Procter & Gamble, BASF, Sanofi, Lloyds Banking Group. And in this May, at the end of the KHC crash, I bought for the first time the shares of Kraft Heinz Co. Today they are pleasantly priced, value investing.

Mai ist der beste Monat für Dividenden. Mindestens bei mir. Ich bekomme nämlich im Mai die besten Dividenden. Und das ist 16x so viel Geld als im Juli, dem schlimmsten Monat. Meine Mai-Dividenden 2017 kamen von Munich Re, AT&T, Banco Santander, Vale, BMW, Procter & Gamble, BASF, Sanofi, Lloyds Banking Group. Und in diesem Mai, am Ende des KHC-Crash, kaufte ich zum erstenmal die Aktien von Kraft Heinz Co. Die sind heute angenehm günstig, Value Investing.

Mayo es el mejor mes por los dividendos. En mayo recibo los mejores dividendos. Y eso es 16x tanto dinero como en julio. Mis dividendos de mayo 2017 vinieron de Munich Re, AT&T, Banco Santander, Vale, BMW, Procter & Gamble, BASF, Sanofi, Lloyds Banking Group. Y en este mayo, al final del desplome de KHC, compré por primera vez las acciones de Kraft Heinz Co. Hoy en día tienen un precio agradable, la inversión de valor.
---
Ladis

-

13-6-2018 at 05:52



Wieviel Steuer zahlt man oder eine Familie von der Rente, von Teilzeitarbeit, Gewerbe
und von Dividenden zusammen, in Deutschland für das Jahr 2018, falls erlaubt - auf einmal im Januar 2019
Die Gewerbesteuererklärung ist bis zum 31.05. abzugeben

Falls der Mann und die Frau als Rente und nicht selbstständiges Arbeitseinkommen zusammen mehr als 18.000 Euro im Jahr 2018 hatten, zum Beispiel 24.000 Euro, zahlen sie Steuer 14.77% von dem Einkommen, das über dem Freibetrag von 18.000 Euro liegt, also 14.77% von 6.000 Euro. Wenn der Solidaritätszuschlag (5.5% von 14%) weg wäre, dann ist die Steuer 14%. Beim Millioneneinkommen wäre die Steuer jedoch höher: 45% plus Solidaritätszuschlag (5.5% von 45%).

Die Dividenden aus Aktien sollte man nicht addieren, denn falls sie über dem Freibetrag der Familie = 1.601 Euro im Jahr lagen, wurde die Steuer vom Überschuss an Dividenden = 26.38% von der Bank automatisch abgezogen, wo die Aktien am Konto notiert sind. (Später ohne Solidaritätszuschlag wird es 25%) Bei spanischen und französischen Dividenden zahlt man mehr als 26.38% Steuer: Von den 19% in Spanien und 30% in Frankreich abgezogenen Steuern wurden in Deutschland nur 15% anerkannt und weitere 11.38% werden in Deutschland abgezogen. Und trotzdem wegen der 41.38% Dividendensteuer sollte man nicht auf die hohen Dividenden von Sanofi verzichten, die Steuer kann sich nach einigen Jahren ändern.

Die Rente ist bis 9.000 Euro brutto im Jahr 2018 steuerfrei. Steuer zahlt man nur davon, was über 9.000 Euro im Jahr liegt. Die netto Rente entsteht, wenn 8.4% gesetzliche Krankenversicherung und 2.55% Pflegeversicherung abgezogen werden, aber sie ändern nichts an der Steuer, die von brutto Rente bestimmt wird. Die kleinste Rente über 9.000 im Jahr wird mit 1% versteuert. Million über 9.000 im Jahr wird mit 45% versteuert.

Falls das Einkommen aus Teilzeitarbeit aber von selbstständiger Tätigkeit wäre, handelt es sich um Gewerbesteuer. Der Gewerbeertrag wird auf volle 100 Euro abgerundet. Von dem Jahres-Gewerbeertrag wird der Freibetrag von 24.500 Euro und Sonderausgaben, z.B. Krankenversicherung abgezogen. Versteuert wird nur das, was über 24.500 Euro netto liegt.

Wenn also eine selbstständige Putzfrau ihr Gewerbe bei KVR anmelden muss, über Helpling.de 14 Euro brutto in der Stunde verdient, 30 Stunden der Woche arbeitet, hat sie im Monat 1.848 brutto. Von der AOK werden für sie und ihre 2 Kinder 408 Euro Krankenversicherung und Pflegeversicherung abgezogen und so entsteht ein netto Einkommen aus Gewerbe (1.848 - 408) x 12 = 17.280 Euro im Jahr, was steuerfrei bei einer Person in Gewerbe ist. Und sie hat noch Recht auf 24.000 - 17.280 = 6.720 Euro steuerfreie Dividenden im Jahr. Der Freibetrag 801 Euro auf Dividenden kämme noch dazu.
Mann und Frau sollten ihr Jahreseinkommen nicht zusammen zählen, sie hätten nur 18.000 Euro steuerfrei, falls niemand in Gewerbe tätig ist.
Noch einmal: Personenunternehmen können einen Freibetrag in Höhe von 24.500 Euro in Anspruch nehmen. Wenn ihr jährlicher Gewerbeertrag darunter liegt, müssen sie keine Gewerbesteuer zahlen, aber dennoch eine Gewerbesteuererklärung abgeben. Es handelt sich dann um eine Nullmeldung.
---
Lester

-

20-6-2018 at 03:06



Aktien aus Westeuropa mit KGV 1-16, Dividendenrendite über 4%, Marktkapitalisierung über 30 Milliarden Euro . . sortiert nach Dividendenrendite
WKN . . Name . . KGV . . Dividendenrendite % . . Marktkapitalisierung Mio. €
911244 . . Nordea Bank . . 10,16 . . 6,7% . . 33.196
579919 . . Zurich Insurance . . 12,25 . . 6,2% . . 38.680
940561 . . GlaxoSmithKline . . 14,57 . . 6,0% . . 88.563
897791 . . Eni . . 13,82 . . 5,7% . . 56.446
861873 . . BP PLC . . 15,09 . . 5,6% . . 258.848
A0ER6S . . Royal Dutch Shell . . 13,27 . . 5,6% . . 248.835
852147 . . Rio Tinto . . 11,70 . . 5,5% . . 64.491
850727 . . Total . . 11,88 . . 5,5% . . 138.854
710000 . . Daimler . . 6,57 . . 5,1% . . 66.041
855705 . . AXA . . 8,40 . . 5,0% . . 52.356
A2DQWX . . National Grid PLC . . 8,09 . . 5,0% . . 34.607
923893 . . HSBC . . 13,35 . . 5,0% . . 166.829
A0M46B . . Iberdrola . . 14,03 . . 4,9% . . 42.287
850775 . . Telefonica . . 10,46 . . 4,9% . . 38.421
A0ER6Q . . Engie . . 13,75 . . 4,8% . . 32.267
887771 . . BNP Paribas . . 8,61 . . 4,8% . . 67.375
519000 . . BMW AG . . 7,53 . . 4,6% . . 55.139
982285 . . Crédit Agricole . . 9,23 . . 4,5% . . 33.618
906849 . . Orange . . 13,24 . . 4,4% . . 38.557
928624 . . Enel . . 11,99 . . 4,4% . . 49.145
871784 . . Lloyds Banking Group . . 8,56 . . 4,4% . . 50.956
555750 . . Deutsche Telekom . . 14,62 . . 4,3% . . 64.779
A2ANV3 . . ING Groep N.V. . . 9,51 . . 4,3% . . 49.030
920657 . . Sanofi . . 12,57 . . 4,2% . . 85.620
840400 . . Allianz . . 10,38 . . 4,1% . . 76.612
858872 . . Banco Santander . . 9,46 . . 4,0% . . 75.057
Interessant ist auch 843002 . . Munich Re . . 10,72 . . 4,7% . . 26.976
---