Alacant


Funds and indices


Are you afraid of shares or you don't know, which 5-10 shares from the 30 shares in the index Dow Jones to buy?
This discussion forum was made to help with the selection of shares.

You need a low P/E, P/B, P/S and the sales and earnings of the company must grow. Buy shares with P/E < 15, P/B < 3, P/S < 3. ''<'' is ''below''.
Buy only shares of old and large companies! Market capitalization more than 20 billion USD.
Don't buy shares with the dividend yield below 2%! You need a dividend yield 3% to 8% of your capital yet in the first year. So look, which shares in the indices Dow Jones, DAX, Eurostoxx50, Stoxx50 have pay dividend more than 3%! And don't forget other large companies, which could be easily in Dow Jones too: AT&T, Wells Fargo, Bank of America, ......!
Alacant




To buy many shares of index or exchange traded fund - ETF
'''To purchase 15 shares of Dow Jones is totally different than to buy an ETF on Dow Jones. The shares bring dividends monthly and you can get 3% to 5% of your capital in the first year. And the dividend yield is increasing year by year. You avoid the shares without dividend or yield below 2%. But from the ETF you receive no dividends or only once in a year 0.5%. And you're paying every year 0.7% of the capital as a management fee for the ETF. If you want to sell shares after 1 year to 3 years with profit, you will buy 5 certain shares of Dow Jones with potential and you will earn 2 x more than with the index and ETF. And instead of Goldman Sachs you buy Wells Fargo. Instead of GM and Ford you are buy BMW. Instead of AIG you buy Munich Re. You will build a better index Dow Jones as the original. (I know, the stocks of GM, Ford and AIG are no longer in the Dow Jones.)'''
Written by L. K.

Mary Ann




DAX on the historic high on 24. April 2017
After Sunday's presidential election in France, separatist, racist Mrs. Le Pen reached the second place. In the first place was 39 year old independent Mr. Macron, which wants that France stay in the European Union and keeps the euro.
And so on Monday, the German DAX index rose + 3.0% and reached the historic high.
The French CAC index grew on Monday + 4.5% and reached the maximum since 2009. The year 2008 was higher and 2000 much higher.
My only French stock Sanofi grew + 3.3% of the Frankfurt Stock Exchange.
But my Spanish stock Banco Bilbao + 7.6% in Frankfurt.
The French stock BNP Paribas rose + 8.4% in Frankfurt, Credit Agricole + 9.0%. Societe Generale + 9.6%.
This Monday, 24.4.2017 some hours later in the USA rose Dow Jones just + 1.0% and Nasdaq 100 + 1.2%.

Mary Ann




Dow Jones 2.000.000 points
The Dow Jones index was founded in 1884. Today it has nearly 20.000 points, it grew in average 5.24% per year.
If in the value of the Dow Jones would be included also dividends, as in the DAX index, then the Dow Jones reached yet 2 million points until today, its value has grown in average 9.0% per year.
Without dividends the Dow Jones index will reach 2.000.000 points in the year 2100, said Warren Buffett, the growth would have average 5.71% each year. And it's easy, because at the time of internet there is much more interest in shares than in the years 1900-1990 before the internet.

Powered by XMB
XMB Forum Software © 2001-2012 The XMB Group
[Queries: 17] [PHP: 60.7% - SQL: 39.3%]
Avatar, photo, picture for your profil
. Forum owner : Lester Connolly - New York lester-connolly@hotmail.com
.

Discussion forum for stocks, investment board free. Growth shares, value investing, dividends, stock exchange. USA New York American English.
Please: Don't open a new discussion topic! Let your comment under one of the listed themes! Thanks!
Your advertising give under the topic ''Various comments'', there it will stay! But this is an investment forum.
If you will open a new topic, it will be deleted. If you will open more new topics, your name will be blocked.


The best book on stocks and investment - Bestseller 2016
Stocks and Exchange - the only Book you need Author: Ladis Konecny
ISBN 9783848220656 contents in PDF 308 pages 17 x 22 cm book cover in PDF
The best english book on stocks and investment - Bestseller 2016 in the USA, Great Britain, Canada and Australia
Sale : Amazon.Com Amazon.co.UK Amazon.CA Amazon.JP Amazon.CN The Nile Amazon.fr Amazon.it


We like value investing, to buy shares cheaply, with P/E below 15, P/B below 3.0, P/S below 3.0. If we want to sell the shares after one year with a profit, the enterprise or bank should expect that the earnings will grow more than 20% in the next 4 quarters. Also, the dividend should be paid, because even stocks with growth potential may be a year in the red and then it is boring, to be one year without dividend. In retirement, we want to receive an income higher from dividends than from the pension insurance. Here we will buy cheaply blue chip shares from old and large enterprises and banks, which the past 12 years approximately 10% per year increased revenues, earnings and dividends. When we buy these shares, they must have a dividend yield over 3.0% and we will keep them forever. After us, our kids will inherit them. Most of these shares are in the indices Dow Jones, Eurostoxx50, Stoxx50 and DAX.





American stock forum, investment board in English, discussion forum from the USA 100% free of charge. Value investing, growth stocks, dividends, stock exchange New York. A discussion board, known also as discussion group, discussion forum, message board and online forum, is a general term for any online bulletin board, where you can leave and expect to see responses to messages, you have left. Or you can just read the board. FTSE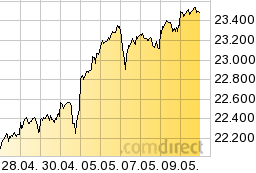 DAX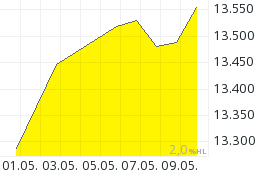 IBEX .
In the upper left corner there is the Dow Jones index.