Mary Ann


Questions and responses


Questions and answers about stock investing.
Lester




""Good morning and thanks for having me.
I want to use my TD ameritrade account for longer term/dividend investing. Would you recommend buying one $50 stock or 5 $10 stocks or even 10 $5?
What would you recommend looking at?
Thank you and I'll start reading all the posts to try to get a sense of it all.""
Jason Linaman

You better save 500 or 1000 dollars and then buy one of the good old big companies, where you can hold the stocks forever only for dividends and the stocks are today still cheap with P/E, P/B, P/S, dividend yield: AT&T, Cisco Systems, United Technologies, Wells Fargo, Bank of America, BASF, BMW, Münchener Rückversicherung, Banco Bilbao, Banco Santander, Iberdrola, Telefonica, BHP Billiton, HSBC, Lloyds Banking Group, Royal Dutch Shell, Tesco, Sanofi.

Alacant




"What do you think of the company XY and its numbers?"

Unsympathetic and faked!
One should only buy cheap stocks, with more than 3% dividend yield. If you learned something from the crash 2000-2003 and learned something from Ben Graham, you will never buy by the Goldman Sachs high pushed stocks (Google, Facebook, Twitter, Netflix, Snapchat, Tesla, etc.) Considering that a search engine on the Internet or a discussion forum on the Internet should be worth on the stock exchange so much as a car company from the Dax, it can be seen that Goldman Sachs massively deceived at the IPO, as by the debt of Greece. Because of what Greece got euro and then investors and institutions lost 100 billion euros in Greece, due to Goldman Sachs.
Lester




"Blackstone Group (BX). Thoughts?" Ed Komperda

Blackstone Group stock is very bad investment. It is an evil investment company and holding of stocks. The founder of Blackstone - Stephen A. Schwarzman took 2008 salary 702 million dollars so that he can buy for him in most expensive area of New York a 2000 m2 large flat with 50 rooms and 50 baths and 50 WCs. If you will buy 20 good stocks of Dow Jones, DAX, Eurostoxx50 and Stoxx50, you will have your own holding and investment company 1000x better than Blackstone and you will not help to Schwarzman with more money on his account.
Powered by XMB
XMB Forum Software © 2001-2012 The XMB Group
[Queries: 17] [PHP: 60.8% - SQL: 39.2%]
Avatar, photo, picture for your profil
. Forum owner : Lester Connolly - New York lester-connolly@hotmail.com
.

Discussion forum for stocks, investment board free. Growth stocks, value investing, dividends, stock exchange. USA New York American English.
Please: Don't open a new discussion topic! Let your comment under one of the listed themes!
Your advertising give under the topic ''Various comments''! But this is an investment forum.
You can write English. Du kannst Deutsch schreiben. Puedes escribir Español.


Amazon.com
Amazon.es
Amazon.de
The best book on stocks and investment - Bestseller 2016
Stocks and Exchange - the only Book you need Author: Ladis Konecny
ISBN 9783848220656 contents in PDF 308 pages 17 x 22 cm book cover in PDF
The best english book on stocks and investment - Bestseller 2016 in the USA, Great Britain, Canada and Australia
Sale : Amazon.Com Amazon.co.UK Amazon.CA Amazon.JP Amazon.CN The Nile Amazon.fr Amazon.it


We like value investing, to buy stocks cheaply, with P/E below 15, P/B below 3.0, P/S below 3.0. If we want to sell the stocks after one year with a profit, the enterprise or bank should expect that the earnings will grow more than 20% in the next 4 quarters. Also, the dividend should be paid, because even stocks with growth potential may be a year in the red and then it is boring, to be one year without dividend. In retirement, we want to receive an income higher from dividends than from the pension insurance. Here we will buy cheaply blue chip stocks from old and large enterprises and banks, which the past 12 years approximately 10% per year increased revenues, earnings and dividends. When we buy these stocks, they must have a dividend yield over 3.0% and we will keep them forever. After us, our kids will inherit them. Most of these stocks are in the indices Dow Jones, Eurostoxx50, Stoxx50 and DAX.





American stock forum, investment board in English, discussion forum from the USA 100% free of charge. Value investing, growth stocks, dividends, stock exchange New York. A discussion board, known also as discussion group, discussion forum, message board and online forum, is a general term for any online bulletin board, where you can leave and expect to see responses to messages, you have left. Or you can just read the board. FTSE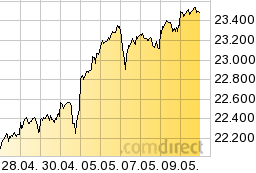 DAX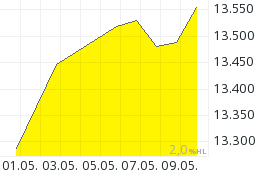 IBEX .
In the upper left corner there is the Dow Jones index.
Charts of the 10 most known cryptocurrencies