Lester


Interesting news


Interesting news:
This discussion forum for intelligent stock investment was born on 23. December 2016.
I prefer value investing, hold stocks some years and get dividends.
Mary Ann




Dow Jones 2.000.000 points
The Dow Jones index was founded in 1884. Today it has nearly 20.000 points, it grew on an average 5.24% per year.
The Dow Jones index will reach 2.000.000 points until the year 2100, said Warren Buffett. The growth will have an average 5.71 % annually. And it is easy, because at the time of the internet, there is much more interest in shares than in the years before the internet.
If in the value of Dow Jones would be included also dividends, as in the index DAX, then the Dow Jones reached yet 2 million points until today and its value has grown an average 9.0% per year.
Alacant




Trump, Putin and Assad

On Thursday 6.4.2017 evening American Eastern time, lets Donald Trump blast 59 rockets from a warship in the Mediterranean Sea to the Syrian military base because the killer Assad and killer Putin from spring 2011 to spring 2017 in Syria killed 465.000 people.
However, the President Donald Trump should call the killer and ask, whether the killer Assad is at home or in the office and then send 100 rockets to all Assad's houses and government buildings.
Dumb blondes on Friday morning in Europe lie on TV that investors sell stock because DAX drops -0.5%. But the silly geese should know that when the German index loses 0.5%, it make trading machines and day traders but no investors.
Alacant




To kill people with bombs and earn 4 million euro with put options
On 11th April 2017, the 28 year old Russian electrician Sergei V. from Tübingen in Germany let explode three bombs in Dortmund, when the bus with football players from Borussia Dortmund drove past to the match against Monaco. Previously, on credit, he bought 15,000 put options on shares of Borussia Dortmund for 78.000 euros and now he wanted to kill the footballers, so that the stock will fall down and he will earn 4 million euros. But the three bombs caused just a metal damage, the stock didn't fall and who buys 15.000 put options, is easy to find. And so the killing speculator Sergej V. was soon arrested.
Mary Ann




How Donald Trump became the bitch of the jewish Russian mafia
Author : Ian Greenhalgh on March 31, 2017
http://www.veteranstoday.com/2017/03/31/how-trump-became-the...



Picture : The orange puppet with mafian Tevfik Arif (centre) and Felix Sater (right).
.

Powered by XMB
XMB Forum Software © 2001-2012 The XMB Group
[Queries: 17] [PHP: 56.7% - SQL: 43.3%]
Avatar, photo, picture for your profil
Forum owner : Lester Connolly - New York lester-connolly@hotmail.com


Discussion forum for stocks, investment board free. Growth shares, value investing, dividends, stock exchange. USA New York American English.
Please: Don't open a new discussion topic! Let your comment under one of the listed themes! Thanks!
Your advertising give under the topic ''Various comments'', there it will stay! But this is an investment forum.
If you will open a new topic, it will be deleted. If you will open more new topics, your name will be blocked.


The best book on stocks and investment - Bestseller 2016
Stocks and Exchange - the only Book you need Author: Ladis Konecny
ISBN 9783848220656 contents in PDF 308 pages 17 x 22 cm book cover in PDF
The best english book on stocks and investment - Bestseller 2016 in the USA, Great Britain, Canada and Australia
Sale : Amazon.Com Amazon.co.UK Amazon.CA Amazon.JP Amazon.CN The Nile Amazon.fr Amazon.it


We like value investing, to buy shares cheaply, with P/E below 15, P/B below 3.0, P/S below 3.0. If we want to sell the shares after one year with a profit, the enterprise or bank should expect that the earnings will grow more than 20% in the next 4 quarters. Also, the dividend should be paid, because even stocks with growth potential may be a year in the red and then it is boring, to be one year without dividend. In retirement, we want to receive an income higher from dividends than from the pension insurance. Here we will buy cheaply blue chip shares from old and large enterprises and banks, which the past 12 years approximately 10% per year increased revenues, earnings and dividends. When we buy these shares, they must have a dividend yield over 3.0% and we will keep them forever. After us, our kids will inherit them. Most of these shares are in the indices Dow Jones, Eurostoxx50, Stoxx50 and DAX.





American stock forum, investment board in English, discussion forum from the USA 100% free of charge. Value investing, growth stocks, dividends, stock exchange New York. A discussion board, known also as discussion group, discussion forum, message board and online forum, is a general term for any online bulletin board, where you can leave and expect to see responses to messages, you have left. Or you can just read the board. FTSE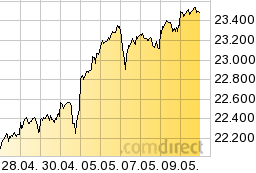 DAX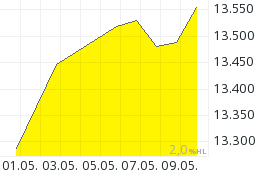 IBEX .
In the upper left corner there is the Dow Jones index.